Small Business IT Support Sunshine Coast
IT Support Sunshine Coast for Business – by  CRT
CRT Network Solutions specializes in Small Business IT Support on the Sunshine Coast.
If you are a small business on the Sunshine Coast and you need IT Support for your small business, then look no further.
We offer affordable and flexible options for all your IT needs.
We are an IT Support company that provides fast responsive IT Support services to Sunshine Coast Based businesses.
Being based on the Sunshine Coast allows us to quickly respond to support enquires and arrive onsite in a timely manner.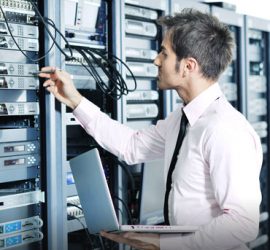 Our technicians are highly trained to provide quality support to businesses
We are one stop business IT support understanding all the aspects of keeping a small business running smoothly.
CRT is an IT company that knows how to support Business IT
An IT Support helpdesk that's available
We use in-house it support tools to monitor your small business network.
We can keep your business data secure and safe
We give you the right advice to help your small business grow stronger
Our staff are highly trained and understand all your business IT needs
Responsive and immediate IT Support on the Sunshine Coast that you can trust