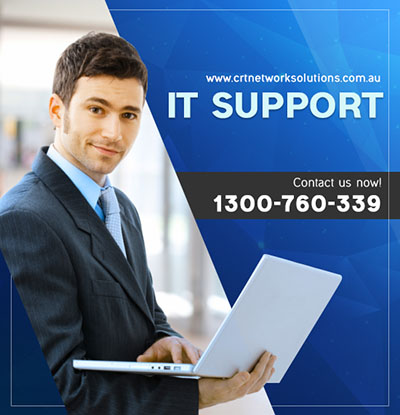 Onsite Support
With fast turnaround times, quality service and a professional attitude, CRT Network Solutions will be your helping hand in a time of emergency. We pride ourselves on our efficient response to your critical issues, providing minimal disruptions to your business and honest solutions to your IT problems. Whilst on site our engineers are friendly, experienced and will consult with you before leaving to ensure any problems have been resolved. Our engineers are trained to be proactive in finding flaws which could cause a system break down, for instance: servers that don't have a UPS attached, back-up systems that haven't been installed correctly or work stations that don't have anti-virus installed. Our engineers love to give assistance and in some cases we may even find a better way for you to become more efficient to conduct your business.
We provide technical support remotely for servers, PCs, Macs & Smartphones. Using remote access we can quickly access, view, and fix remote devices, without pre-installed software or sensitive admin passwords being disclosed. The advantages of remote support are quicker turnaround times and reduced costs.
Data Integrity
 CRT ensures your backups are secure and integral by performing routine test restores of your data.
Server Monitoring
CRT provides 24/7 around the clock monitoring of your server keeping systems secure and efficient.
CRT Firewall
CRT will monitor your firewall always ensuring your systems are kept safe and secure.
Network
CRT will ensure that there are no bottlenecks on your network hindering speed and efficiency of your business programs.
Antivirus
CRT have a managed enterprise grade Anti Virus that will protect your PC'S , SERVER'S and Network from attacks from the outside world.
Accreditation
CRT follows strict processes to comply with accreditation standards. We can help you achieve accreditation for your business.
Network IT Policy
CRT will help you develop an IT policy that adheres to business standards for your staff. Often attacks come in from staff accessing personal email on your network. We have number of checklists in place to keep your network and business data secure.
Helps Desk
CRT maintains a high level of availability to trained staff that are always ready to take your call. Our office hours are Monday to Friday 8:30am – 5-00pm, Our emergency number is 0433 835 115. We are always available for you.