MEDICAL IT SUPPORT BRISBANE
Need Medical IT Support Brisbane?
CRT Network Solutions has been providing IT Support to Medical Practices in Brisbane for more than a decade. We work with all Medical Vendors, including Medical Director, Best Practice, Blue Chip, Genie Medical, Practix, Stathealth, and many others.
We also provide IT support to Pharmacies. Our staff are always ready to take your call. All our staff are friendly and honest, and highly experienced.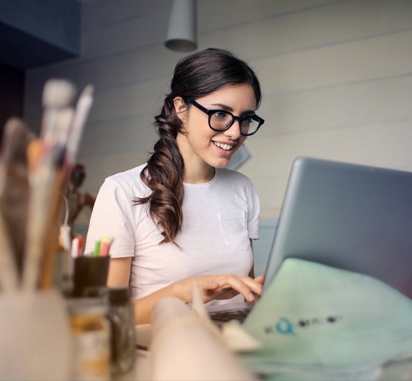 We often get approached to provide a turnkey solution to Owners looking to setup a new Medical Practice. We advise you along the way and will always provide a helping hand.
We supply all the equipment necessary in setting up a new Practice.
Here is a list of equipment and software that most new Medical Practices require.
Server Hardware + Server Software
Multifunction Printer for Reception (Print, Fax, Scan, Copy)
Doctors Printers (Multi-tray is preferable)
Secure Router (This protects your network from external access)
A Line Interactive UPS for your Server (This will protect your server from any unwanted spikes in power.Ut also give your server time to shut down gracefully in the event of power loss)
Spam Filter for incoming emails
Microsoft Office Software for Support staff
Medical Software (Best Practice, Medical Director, Genie, etc…)
Laptop for the Treatment Room. A laptop is preferable whilst performing an ECG. In the event of a power loss, the ECG will continue to function.
Medical IT Support Brisbane
You need an IT Company that understands all the accreditation requirements that a Medical practice has to adhere to. We understand the liability associated with securing your Medical Data and we strive to keep all your medical data safe and secure.
Our IT company is always available. Our operating hours are from 8:30 am – 5:00 pm Mondays to Fridays. We do have an after hours IT support number that is always attended to.
We are a company that understands the needs of a busy medical clinic. We performs updates after hours to ensure maximum uptime to the practice. We understand that Doctors are a Medical Clinics most important asset. We word hard at making sure that their computers are always operating efficiently. We also make sure that the reception desks are running efficiently so that patients can be attended to in the fastest possible manner.
Medical Backups
We recommend that all of our Medical clients are on one of our maintenance agreements. When you are on one of our maintenance agreements we will check your medical backups daily.

Medical Data Security
It is vital to keep your Medical Data secure at all times. We will always use best practices when securing your medical data. We make sure there is a firewall protecting your clinic, as well as keeping all your pc's patched and up to date.

Medical software supported
We support multiple medical softwares ranging from Best Practice, to Medical Director, Genie, Stathealth, RX Medical, Shexie, and many others. We also support pharmaceutical software.

Accreditation
We can help you get accredited at your medical practice. We comply with all the accreditation rules and we have an accreditation document that we can share with you, that we will help you fill out to achieve accreditation.

Responsive Help Desk
When you call our IT helpdesk you will get through to a trained technician. All our staff are trained in Medical IT.

Medical Updates
We perform all the required medical updates to keep your software up to date with all the new features. When we perform these updates, we do so after hours so as to not interfere with the day to day running of the practice. We also make sure that a backup is performed prior to the updates.
Managed IT services customized for your industry
CRT – The most Trusted Medical IT Support provider in QLD

Data Integrity
We ensure that your backups are secure and integral by performing routine test restores of your Medical Data.

Server Monitoring
CRT provides 24/7 around the clock monitoring of your server keeping systems secure and efficient

CRT Firewall
CRT will monitor your firewall always ensuring your systems are kept safe and secure.

Network
CRT will ensure that there are no bottlenecks on your network hindering speed and efficiency of your medical programs.

Antivirus
CRT have a managed enterprise grade Anti Virus that will protect your PC'S , SERVER'S and Network from attacks from the outside world

Accreditation
CRT follows strict processes to comply with accreditation standards. We can help you achieve accreditation for your practice.

Network IT Policy
CRT will help you develop an IT policy that adheres to medical standards for your staff.

Help desk
CRT maintains a high level of availability to trained staff that are always ready to take your call.
We ensure an efficiently running network, affording you peace of mind when running a busy practice.
When we look after your practice, you know that your IT requirements are being expertly managed.
Networking & Reliable Server Support
Remote access for doctors, etc, via secure methods
Secure and Reliable backup systems
Computer and Network Support
We currently provide support but are not limited to the following software: