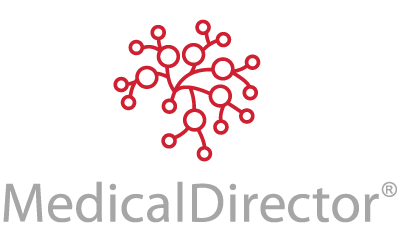 Medical Director IT Support | Medical Director IT  Service Provider
Medical Director & Pracsoft IT Support by CRT
We are very proud to be one of the very few IT support companies selected as a Medical Director IT Support Partner. We have been selected as a Medical Director support partner for the Sunshine Coast and Brisbane area due to our extensive knowledge of their program.
If you are experiencing speed or reliability issues with your Medical Director software we can help you.
We understand the importance of keeping …
1) Medical Director & Pracsoft data Secure
2) Medical Director database and Pracsoft MBS Fees up to date.
3) Medical Director & Pracsoft data safely backed up.
4) Pracsoft & Medical Director fast enabling fast access to all users and doctors.
5) setting the correct permissions for Medical Director users including in the Pracsoft program
6) Your network Server and infrastructure fast and efficient.
When we update your Medical program we provide this support after hours so as to not impede on your business operations.
All our technicians have been trained to provide expert Medical Director IT Support and Pracsoft IT Support.
All our technicians are friendly, honest, and have extensive experience with network and server support.
We support Medical practices all over the Sunshine Coast and Brisbane.
CRT Network Solutions ensure an efficient network, affording you peace of mind when running a busy practice.
When we look after your practice, you know that your IT requirements are being expertly managed.
We provide the following services:
Initial practice setup
Supply of equipment to your clinic
Reliable Server Support
Remote access for doctors, via 2FA
Secure and Reliable backup systems
Computer and Network IT Support
We will help you achieve accreditation for your medical practice. We are familiar with all the accreditation rules and we have an accreditation document that we can share with you that we will help you fill out to achieve accreditation for your medical practice.
We provide a responsive help desk always ready to take your call. Our IT support staff have extensive knowledge in the medical industry and the various medical programs that your medical centre might use. We can help you get your software issues resolved efficiently.
You need a company that is experienced in supporting the medical industry. We understand the liability associated with Medical Data and we endeavor to keep your medical data safe and secure.
You need an IT company that is always available. We operate from 8:30 am – 5:00 pm Mondays to Fridays. We have an after hours IT support number that is always manned.