Business IT Support Melbourne? Business IT Support Services Melbourne
Business IT Support Melbourne – By CRT
We provide Business IT Support in Melbourne to small to medium sized businesses.
We are experts in Business IT Support and are trained Microsoft IT Support partners.
Our technicians are all qualified in providing quality Business IT Support.
We have been providing IT Support to businesses both in Melbourne, on the Sunshine coast and in Brisbane for many years.
Being based in Melbourne we pride ourselves in providing fast responses to IT support requests.
We understand all the ins and outs of providing IT support for networks, servers, workstations and printers.
We configure and maintain reliable backup solutions for your server or network environment. We know how to best optimise your network, server, workstations, and Antivirus for speed and efficiency.
Our staff are friendly and honest. Before we leave site, we will check with you to make sure you are happy that all problems have been resolved.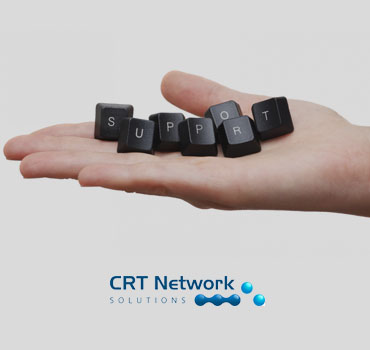 Business IT Support in Melbourne is our passion! We like to keep our clients happy.
If you would like to discuss your IT Support requirements for your business in Melbourne and would like to have an IT company you can rely on for quality Business IT support, please contact us at CRT Network Solutions and we will be more than happy to help.
Upgrades? No Problem. We will perform these upgrades after hours so that not to impede on your normal business hours.
We will put a fault tolerant infrastructure in place.
If you would like references from any of our other Melbourne clients, please contact us. Business IT Support Melbourne – look no further than CRT Network Solutions.
CRT is an IT company that knows how to support Business IT
We can keep your data safe and secure
We give you the right advice for your business
Our staff are highly trained and understand your business IT processes.
Responsive IT support in Melbourne that you can trust
Our IT Support Company is based in Melbourne