REMOTE IT SUPPORT BRISBANE
Do you need remote IT support Brisbane? Do you need help fast?
Call our 1300 760 339 number now to get connected to an experienced Australian IT support staff member.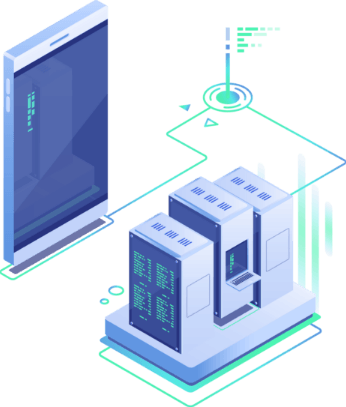 About Our Remote IT Service
We are able to provide quick and efficient Remote IT support to businesses all over Brisbane. If you need some onsite support, we can do that too.
We have experienced Server and network engineers that understand the dynamics of a working IT environment. Our IT Support staff can quickly fix your IT support issues remotely.
Why Remote IT Support?
You only pay for what you use, no travelling time.
You get immediate remote help.
We have a whole IT support team available to help you.
We know how to support Business IT.
An IT Support helpdesk that's always available.
We use in-house it support tools to monitor your network.
We keep your business data secure and safe.
We give you the right advice.
Our staff are highly trained.
Responsive and immediate IT Support in Brisbane.
Good question! If trust is an issue, then we can give you some references from our other Brisbane based clients that you can call first. Be very careful when dealing with IT support companies online. There are a lot of fraudsters out there.
Remember, we provide both Remote and Onsite IT support. If you are looking for a long term IT support provider then we can help. We are looking to establish long term relationships with our clients.
Need after hours IT support? No Problem. Please be aware that after hours rates are charged at time and a half. This is because we have to especially have a staff member on roster ready to take your call. Call the same 1300 760 339 number to get through to our After Hours consultant.
How do you Assist Remotely?
We have in-house remote tools that allow us to safely connect in to your pc. No residual software is left on your computer once the support session has ended.
What can be fixed remotely?
We can fix printer issues, provide virus removal, network pc's, install Microsoft Office. Most things can be fixed remotely. We have to visit only when we need hands on deck.
Having trouble with your new Server Installation?
We can help. If you are an existing IT support provider and you are having trouble installing equipment for your clients, feel free to reach out to us. We are happy to help.

Remote IT Services – 24/7 Monitoring
We can provide 24/7 monitoring for all your IT equipment remotely. No need to worry about IT issues such as website downtime or network security hacks. Our IT support Brisbane team is available to handle all issues immediately. We will also help in understanding any new software or technology your business needs.

Reduce IT Support Costs
We can help you reduce the cost of running your business by outsourcing your IT support. We can help you save money. We at CRT are always ready and willing to give a helping hand with all your IT support needs.

Latest IT Services Tech
With CRT Network Solutions, you are sure to get the latest IT technology and development that will enhance your business's efficiency and IT security. CRT will ensure that your business is up-to-date on the latest IT trends, enabling you to be several steps ahead of your competitors.
Increased IT Security
It's important to worry about hacking, which leads to data breaches and a bad business reputation. When you have expert IT support, you can reduce this risk. Our Expert support will ensure your business has IT security measures in place to help identify and contain potential security threats, as well as up-to-date backups.
Remote IT Support Brisbane – Always Responsive
We quickly respond to Remote IT Support requests. Our IT support staff always endeavour to be on-time. If running late we will call ahead and let you know. Our IT Suport Helpdesk is manned by qualified technicians that can quickly fix any IT related support issues you may be experiencing.

IT Hardware & Software Supply and Installation
We provide turnkey solutions. We sell hardware and software for Servers, workstations, printers, networking equipment and office supplies. If you require someone to handle any job from start to finish, we can help!
Remote IT Support Brisbane? – Why Choose CRT?
For the very best in IT support and network services, Brisbane businesses have made us their first and only choice. By choosing CRT, you can take advantage of our complete IT support solutions for your business, safe in the knowledge that an experienced team member is always just a quick call away.
List of Services We Provide
Server and Workstations Antivirus & Firewall.
Threat Protection.
Secure Online Email Spam filter.
Onsite or Remote IT Support.
Website & Email Hosting.
Office 365 Migration and setup Services.
Server and Network installation.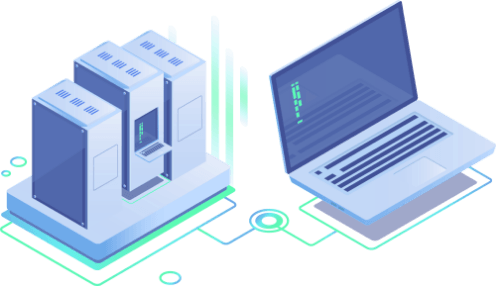 If you need IT Services, call today. We are ready to help!
Our IT support staff are friendly and always ready to take your call.
We have been providing IT Support services to Brisbane businesses since 2006.
Remote IT Support – Our Address
33 Hayward Street, Stafford Queensland 4053
1300 760 339
info@crtnetworksolutions.com.au
If you need IT Support for your Brisbane based business, please do give us a call. Our phones are answered by experienced IT support staff which means you get much quicker resolutions to your IT support query.
Alternatively you can email info@crtnetworksolutions.com.au