Hosting Medical Director in the Cloud
Hosting Medical Director in the Cloud | Host Medical Director in the Cloud Today
– Host your Medical Director in the cloud
Are you looking to host your existing Medical Director clinic in the cloud and you need an IT company that understands cloud technology?
Let CRT Cloud assist you in migrating your business into cloud computing. Speak to one of our experts to discuss your Medical Director cloud hosting requirements.
We have been hosting using cloud based infrastructure for a few years now and have successfully migrated medical practices into cloud hosted technology.
Let us help choose the best hosting option. We will help you navigate through the options and choose the best method, whether fully hosted, partially or hybrid hosting, or possibly no cloud technology at all.
Important requirements for medical practices are
Medical Director Hosted Data must be kept secure.

Medical Director Hosted Data must not leave Australia.

Medical Practices must have a fault-tolerant backup.

Medical Practices must have a reliable disaster recovery plan.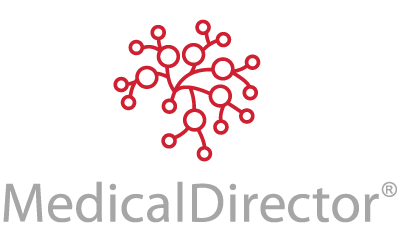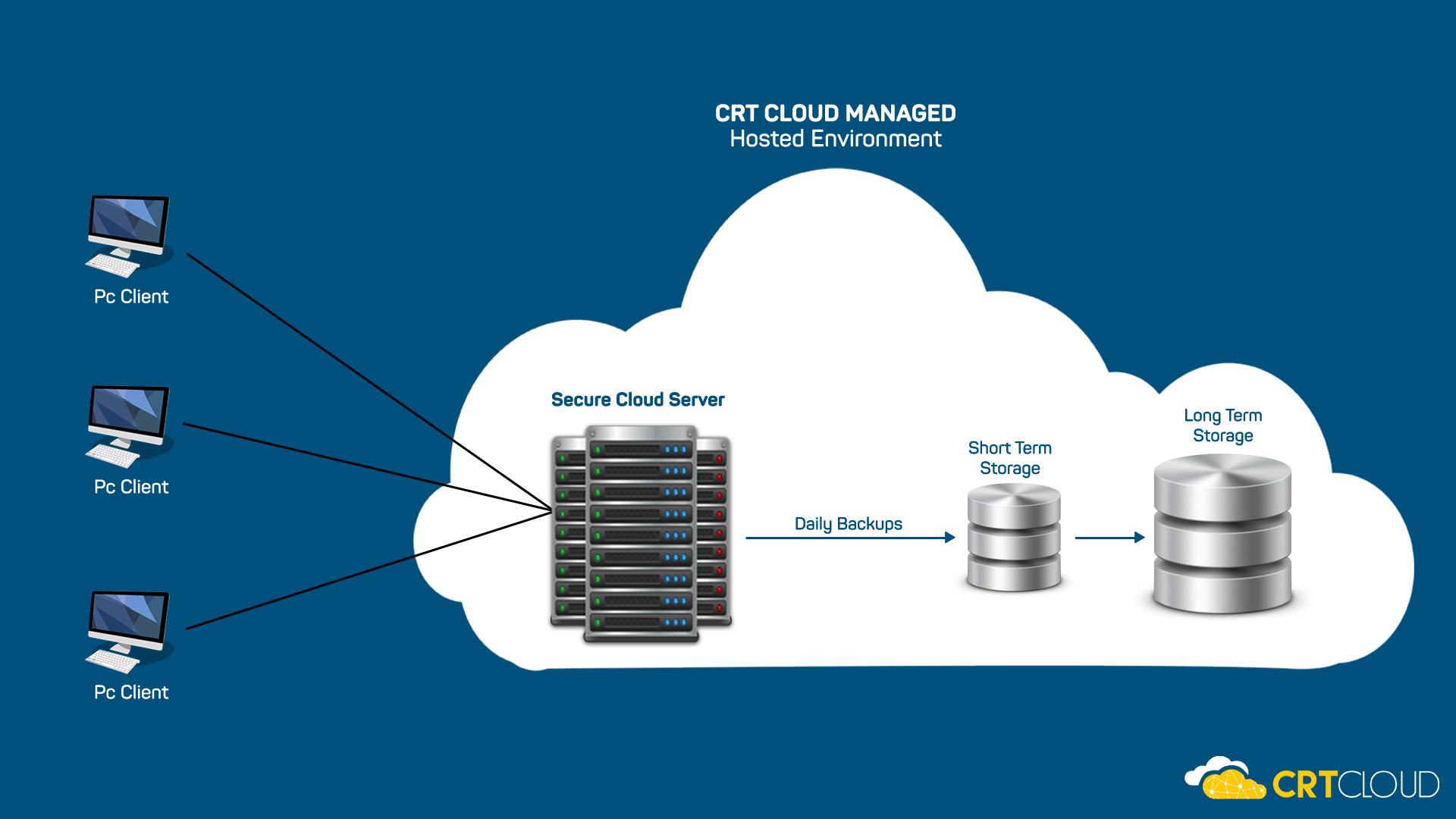 We can help with
Moving your existing Medical Director data to the cloud.

Maintaining your current cloud services.

Following best cloud hosting practices that are compatible with the Medical Director.

Getting the best bang for your buck without compromising fault tolerance – should a Data center get compromised, we have solutions to automatically account for this and keep you up and running.

Maintaining security for your hosted cloud data.
In a Hybrid solution you may choose to host your data locally, but backup to the cloud.
We can put backup infrastructure in place that will allow us to launch a temporary remote environment in a hurry.
This temporary remote environment will give you the necessary infrastructure that your medical centre can operate from. This will minimise the downtime.
Advantages of a Fully Cloud Hosted solution
Your Medical Director cloud hosted data can be accessed remotely from your other sites

Cloud hosted infrastructure allows for better Medical Director cloud backups, and better cloud restore options

Medical Director Cloud restoration can occur in minutes, not hours

Data centres are scattered around Australia, which means in the unlikely event that one data centre gets compromised, we can launch your Medical Director server environment form another part of Australia – in a matter of minutes. If you pay enough for this particular service, we can get this to happen automatically.

Onsite support costs reduce
If you need help hosting your Medical Director data in the cloud, please give us a call.
FAQ.
Is my Medical Director Data safe in the cloud?
In a non cloud environment, once you connect your clinic to the internet, you already expose you medical data to the cloud and it needs to be made secure.
With our cloud environments we take the following precautions to keep your data secure...
1. Everything is kept behind a. secure firewall.
2. We use Multi Factor authentication, or 2FA.
3. We limit login attempts.
4. We implement GEO blocking if required.
5.We routinely change passwords
6.We enforce a strict password policcy and ensure strong passwords on ALL accounts.
How do I backup my Medical Director Medical Data?
Medical Director software has a built in utility to backup their Database and structural data.
We make sure to also backup the entire Server as well as to use the built in Medical Director database backup utility.
Do you provide 24/7 IT Support?
We provide 24/7 IT support to our existing clients. Time is billed at time and a half for after hours support, and it is reserved for emergencies only.
How much does After Hours IT Support Cost?
Some IT Businesses charge double time, plus an elevated callout fee for after hours calls. We charge time and a half, and depending on your location, we will charge a callout fee.