BUSINESS CONTINUITY AND DISASTER RECOVERY PLANS
DISASTER RECOVERY PLAN
A Business Continuity plan is a plan that describes how your business will operate in the event of a disaster. It is a plan that describes how staff might access data or capture data. It is a plan that describes how all the data comes together once everything is up and running.
Your business continuity plan can save you lots of dollars. It's good to be organise and to know how you might operate in the event of a catastrophic failure.
Examples of the types of loss suffered may include one or more of the following
The disaster recovery plan will enable the required response to be identified quickly, and to be implemented quickly and efficiently. The disaster recovery plan that we put in place may have a couple of stages.
In business, a coordinated approach is best. You might choose to implement a cloud strategy which alleviates some of the risk of onsite disaster events. For instance, if you lost power at your premises or there was flooding at your premises, employees can still go home and work on their files if your data is in the cloud, and your cloud approach has been setup in a redundant manner.
MANY BUSINESS OWNERS DON'T SEE THE VALUE IN CREATING DISASTER AND RECOVERY PLAN UNTIL THEY HAVE EXPERIENCED AN EVENT IN THEIR BUSINESS.
We believe every business should have a disaster and recovery plan in place that staff can follow.
Occasionally, when disasters happen, business owners maybe overseas, or in a meeting, not able to be contacted within that day. If there is a business and recovery plan in place then staff can begin to execute the plan.
We feel that if businesses do experience any disaster regarding their IT that their first port of call should be their IT company.
We believe that reviewing plans regularly is a must. Things change in business, backup methods change, location of data changes, software applications change. So we believe that your disaster recovery plan and business continuity plan should be updated in a regular basis.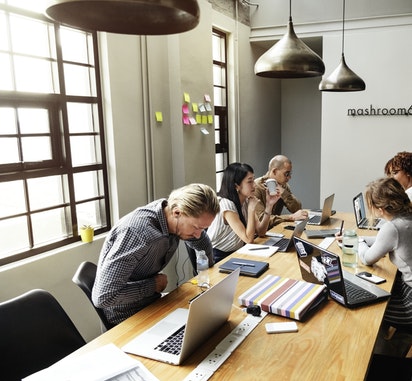 We also believe that a routine security audit should be conducted at your business especially if there are regular IT changes. Regardless of how good your company IT company maybe, people still make mistakes. We therefore believe that regular security audits are a must, when an IT security specialist sits down and go through every item on your network and looks for security loopholes.
If you would like a disaster recovery plan, business continuity plan, or security audit conducted for your business, please contact us on 1300 760 339.