Computer Support Brisbane
Do you need a reliable IT Support provider help support your computers in Brisbane?
Do you need IT Support that provides a quick responses
to all your business computer support needs?
Computer Support Brisbane
Computer Support Brisbane | Computer Help Brisbane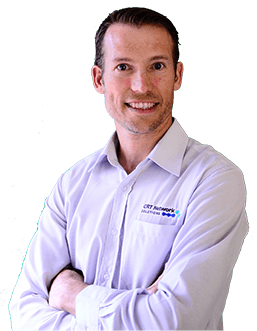 Need Computer Support now?
If you are experiencing trouble with your computer right now, give us a call on 1300 760 339, or alternatively email info@crtnetworksolutions.com.au.
Do you need a Computer Support company that provides fast response
to your business IT support issues? Are you after regular computer maintenance? We can help you!
CRT Network Solutions specialises in Computer Support in Brisbane.
If you are a business in Brisbane and you need Computer Support and Services for your business, then look no further.
We can offer you affordable and flexible options for all your IT support needs.
We are an IT Support company that provides fast responsive Computer Support to Brisbane Based businesses.
Being based in Brisbane allows us to quickly respond to IT support enquires and arrive onsite in a timely manner.
We are a computer company that understands how to support Business IT
We have a Computer Support Team that is always available to take your call.
We have in-house computer support tools to monitor your business network.
We help keep your business data safe and secure.
We provide the right advice to save you time, money, and efficiency.
All of our IT Support Team are highly trained and understand business IT needs.
We provide responsive Support in Brisbane that you can trust.
Why use CRT for Computer Support Brisbane?
Below are some of the advantages of using CRT Network Solutions for all your Brisbane Computer Support needs. Since 2006, we have been working in the IT industry supporting business infrastructure, servers and workstations. Business Computer Support is what we do every day!
Several businesses in Brisbane today are outsourcing computer support for their businesses to avoid spending more than half of the workday trying to solve their IT problems, as well as to enjoy the other benefits having dedicated computer support offers. Computer support Brisbane offers numerous benefits. You should consider hiring our Computer support company today!

Computer Services – 24/7 Monitoring
Hiring us as your computer support in Brisbane provides you with 24/7 monitoring for all your IT equipment. You won't have to worry about IT problems such as website downtime and network security hacking, because our IT team is available to handle all issues immediately as they occur, and in some cases, even before they occur. You can also get help in understanding any new software or technology your business needs.

Reducing your Computer Support Cost
You can reduce the cost of running your business by outsourcing your business computer support needs. An expert computer support company, such as CRT, will help you save money. You won't have to worry about telephone and VOIP services bills, maintaining support systems, hiring and training in-house support teams, and more. We at CRT are always ready and willing to help with all your IT support needs.

Latest IT Services Tech
With CRT, you are sure to get the latest Computer technology and development that will enhance your business's efficiency and IT security. When hiring us we will ensure that your business is up-to-date with the latest IT trends, enabling you to be several steps ahead of your competitors.
Increased IT Security
We keep your network secure which means you don't have to worry about the disaster of network hacking, which leads to data breaches and a bad business reputation.
Our Expert support team will ensure your business has adequate IT security measures in place to identify and contain potential security threats, as well as up-to-date backups.
Computer Support Sunshine Coast – Always Responsive
We respond quickly to support requests. Our staff endeavour to be punctual at all times. If running late we will try and call ahead and let you know. Our computer helpdesk is manned by qualified technicians that can quickly fix any IT related support issues you may be experiencing.

Computer Hardware & Software Supply and Installation
We provide a turnkey solution for our clients. We provide hardware and software for Servers, workstations, printers, networking equipment and office supplies. If you are looking for someone to handle any job from start to finish, we can help! Being based in Brisbane allows us to quickly get computers and servers installed at your business.
Computer Support Brisbane – Why Choose CRT?
For the very best in IT services and network infrastructure support, Brisbane businesses have made us their first choice. By choosing us for Brisbane computer support and solutions, you can take advantage of our complete range of services for your business, safe in the knowledge that a dedicated CRT team member is always just a quick call away.
List of Computer Services We Provide
Server and Workstations Antivirus & Firewall protection.
Threat Avoidance and Protection.
Secure Email Spam filtering.
Both remote and onsite Business IT Support & Services.
Website & Email Hosting.
Office 365 Migration and setup Services.
Server and Network installation and support services.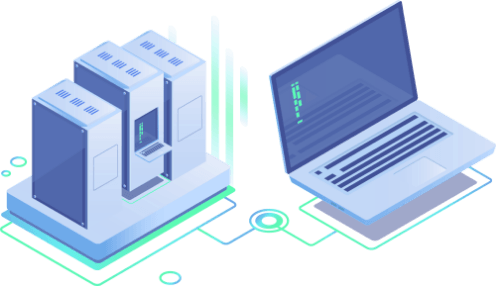 If you have a Computer Services request for your Brisbane based Business, we would love to hear from you. We will respond promptly to your enquiry and provide speedy support.
Our IT support team are friendly and always ready to take your call. Or, you can email in your IT services enquiry.
We have been providing IT Support services to Brisbane businesses since 2006.
Computer Support Brisbane – Our Address
164 Maygar Street, Windsor, QLD, 4030
1300 760 339
info@crtnetworksolutions.com.au
If you need IT Support for your Brisbane based business, please give us a call. Our phones are answered by our technical team which means you get a quicker resolutions to your computer support query.
Why not speak to an expert? Call 1300 760 339 now to get through to one of our support team, alternatively you can email info@crtnetworksolutions.com.au