COMPUTER REPAIRS BRISBANE
LOCAL COMPUTER REPAIRS | PC REPAIRS BRISBANE
Computer Repair Services for Brisbane Businesses
Computer Repairs Brisbane | Computer Repairers in Brisbane
We specialise in computer repairs for businesses in Brisbane.
If you manage a small business or are a business owner in Brisbane and need computer repairs, then we can help you!
CRT Network Solutions is based in Brisbane, ensuring a quick response to your computer repair needs.
Our highly-trained technicians are fully equipped to resolve your computer repair issues
We are an IT company with a focus on computer repairs and the aim to keep your business running smoothly.

Computer Repairs Brisbane
If you need computer repairs in Brisbane, you've come to the right place! As a business IT support provider, we understand your business' IT needs. We have experience repairing various different types of computers, including laptops, desktops, MACs and more. We offer on-site and off-site computer repairs in Brisbane to ensure we can get your equipment working again as soon as possible. 
We are an IT company that understands the IT needs of our customers

Our services are affordable and readily available

 We give you the right advice to manage your computer equipment
 Our staff and technicians are highly trained and ready to help you

Our technicians will come to your business for your computer repairs

Based in Brisbane ensures a speedy and satisfactory response
Professional Computer Repairs Sunshine Coast
We are a reputable computer repair and IT support company with branches in Brisbane and the Sunshine Coast. We pride ourselves on our friendly, competitive computer repair and IT support services. We are familiar with a wide range of softwares, including those for accounting and legal firms, medical IT and general business. We are also experts in Microsoft server support, network support and supporting workstations. 
We have several years of IT experience in computer repairs, and aim to help you move your business forward. We offer a range of IT and computer repair services, which are guaranteed to help solve your IT and computer repair problems. Get peace of mind by letting us manage your entire IT infrastructure – we even offer cloud hosting services!
We take responsibility and are highly accountable for your IT network and IT support services. We can manage servers, desktops, software, networks and IT security for small to medium sized business. 
As an professional IT support company, we understand the value of your business' technology infrastructure. Therefore, we bring our services right to your doorstep.
We make sure that we are able to help and assist you and your business, and our team of specialists are ready to support your business, no matter the situation.
Our equipped specialists and excellent staff complement make it possible for us to offer clients the best support and computer repair services. From the word "go", our team is focused, committed and trustworthy. They value the client's business as much as we do. Therefore, they will do whatever it takes to provide them with the best services. With us, you are guaranteed secure and reliable IT and computer repair services! 
Computer Repairs Brisbane
Benefits of using CRT Network Solutions
CRT is a reputable, trusted IT support company offering computer repairs to businesses in Brisbane. We have been working
in the IT industry for many years, and are experts in our field. Business IT support is our forte.
With so many businesses relying on computers to conduct their operations, proper computer care, maintenance and repairs are crucial
for the success of any business. By choosing CRT, you can enjoy quality service from our highly-trained technicians who are dedicated
to providing swift, satisfactory solutions to all of your computer repair and IT needs. We at CRT are always ready
and willing to help you. Contact CRT today!
Brisbane Computer Repairs
Why should you choose CRT for your business?
For the best and most reliable IT support, many Brisbane businesses have made us their first and only choice. We guarantee our clients quality business computer repairs, IT support and IT services. Being based in Brisbane means our clients can rest assured – a dedicated CRT team member is only a call away.
Computer Repairs Brisbane
We offer computer repairs to businesses in Brisbane.
Below are some of the services we offer.
Onsite business computer repairs
Server installation
Server computer repairs
Data recovery
Network repairs and installation
Our technicians will also evaluate your existing systems and equipment to provide advice and suggested improvements that could help your business run smoother and more efficiently.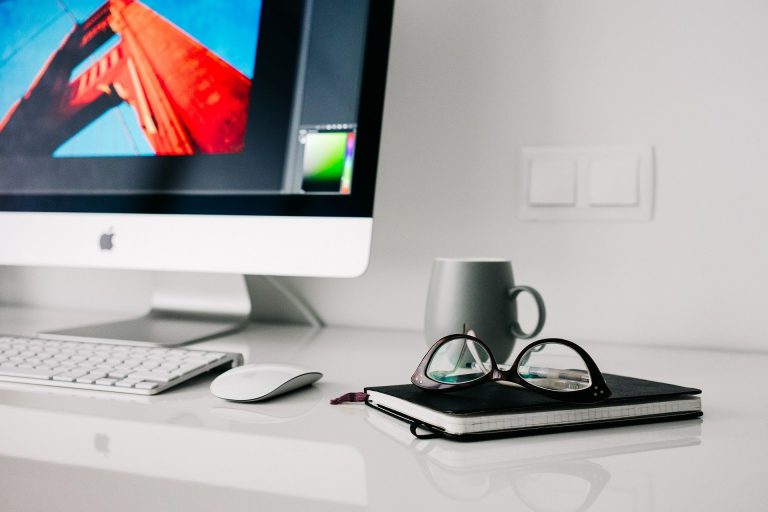 If you manage a small business or are a business owner looking for computer repairs or related business IT services, we would love to hear from you. We respond promptly to enquiries and provide speedy support.
Our IT technicians and support staff are friendly and always ready to take your call. You can also email us for all your IT and computer repair needs.
CRT has been providing IT support services to Brisbane since 2006.
Business Computer Repairs Brisbane
33 Hayward Street, Stafford Queensland 4053
1300 760 339
info@crtnetworksolutions.com.au
If you need IT support, computer repairs or related IT services for your Brisbane-based business, please be sure to contact us. Our technical IT support staff are ready to take your call, ensuring quicker solutions to your business IT needs.
Why not speak to an expert? Call us on 1300 760 339 to speak to one of our support staff, or email us on info@crtnetworksolutions.com.au
Computer Repairs Brisbane
We are a Brisbane-based IT support company offering computer repair services to businesses. We also offer IT support services, technical fixes and network solutions.
Computer Repairs Brisbane
Expert Computer Repair Services
We provide a range of different IT services to take care of all your IT and computer repair needs. As a computer repair services and IT solutions provider, we have in-house tools that allow us to closely monitor your network environment, in addition to providing expert computer repair services.
Our highly qualified computer repair technical team provides seamless computer repairs for professional firms, SMEs and business owners. We also assist businesses with on-site and remote IT support. We provide a vast range of services, including cyber security, network solutions and managed IT services. We also offer remote monitoring,providing unlimited remote and telephonic support for a fixed monthly fee.
We are driven by the age-old saying, "Prevention is better than cure." Being proactive rather than reactive, IT and computer repair issues are stopped before they become problems to be fixed. We tailor all of our IT services to each individual client, and aim to provide quality computer repairs to businesses on the Sunshine Coast. 
As an IT support company in Brisbane, we provide a variety of technical and support services to businesses in Brisbane city and surrounding suburbs.
We quickly respond to Brisbane business IT support and computer repair requests. We are based in Brisbane, allowing us to address any IT or technical issues our customers may face. Our staff always endeavour to be punctual. If we do run late, we will call ahead and let you know. Our Helpdesk is manned by qualified technicians that can quickly fix any IT related support issues you may be experiencing – including internet connectivity and wireless networks.
24/7 IT Support & Monitoring
Hiring our IT company provides you with 24/7 monitoring for all your IT equipment. You don't have to worry about IT problems such as website downtime and network security hacks, because our IT team is available to handle all issues immediately as they occur, and in some cases, even before they occur! You can also get help in understanding any new software or technology your business needs 24 hours a day.
You can reduce the cost of running your business by outsourcing your business IT support and computer repair needs. An expert IT support Brisbane company, such as CRT, will help you save money. You won't have to worry about telephone and VOIP services bills, maintaining support systems, hiring and training in-house support teams, and more. We at CRT are always ready and willing to give a helping hand with all your IT support and computer repair needs.
You don't have to worry about the disaster of a network hack, which leads to data breaches and a bad business reputation, when you have expert IT support like CRT's. Our professional, experienced support teams will ensure your business has adequate IT security measures in place to quickly identify and contain potential security threats, as well as provide up-to-date backups. You can count on CRT!
IT Hardware & Software Supply and Installation
We provide a turnkey solution for our clients. We provide hardware and software for servers, workstations, printers, networking equipment and office supplies. If you are looking for someone to handle any job from start to finish, we can help! Being based on the Sunshine Coast allows us to quickly get PCs and servers installed at your business, and ensure fast response to computer repair requests.
Latest Tech & IT Services
With us, you are sure to get the latest IT technology and development that will enhance your business's efficiency and IT security. Our IT technicians and support staff are proactive in identifying areas of improvement for your business. The IT team you are hiring will ensure that your business is up-to-date on the latest IT trends, enabling you to be several steps ahead of your competitors.