Apple Mac Support Sunshine Coast
Apple Mac Setup & support Services Sunshine Coast
Apple Mac Support Services Sunshine Coast
Apple Mac Support Sunshine Coast | Setup & Support for Apple Mac
CRT Network Solutions are proficient in supporting and setting up Apple Mac networks here on the Sunshine Coast. We have been providing Apple Mac support services on the Sunshine Coast for over 10 years and understand all the networking requirements that are needed to ensure a fast and stable Apple Mac-based network.

We can also integrate Apple Mac and Windows PCs into the same network. We can help you keep your Apple Mac data backed up and your data safe and secure. We can come out onsite to set up your new Apple Mac PCs. We do not supply Apple Mac equipment, but we can certainly come out and install your Apple Mac computers at your business premises.

We can also supply you with products to secure your network data, as well as clean up or resolve any malware and virus issues you may be experiencing on your Apple Mac machine. We can also help migrate data from one Apple Mac to another Apple Mac. Please be in contact with us at CRT Network Solutions. We would love to hear from you!
Interested In Our Apple Mac Support Sunshine Coast Services?
Need Apple Mac Support Sunshine Coast?
Apple Mac Support Sunshine Coast
Do you need Apple Mac support? Are you looking for Apple Mac support on the Sunshine Coast
CRT Network Solutions is a reputable, trusted IT support company offering Apple Mac support and related IT services to businesses on the Sunshine Coast. We have been working in the IT industry for many years and are experts in our field. 
If you own or manage a business and require Apple Mac support services on the Sunshine Coast, please get in touch with one of our friendly support staff members!
Apple Mac Support Sunshine Coast: We Know Mac
When it comes to Apple Mac, qualified and experience support is a necessity. We have extensive experience in providing Apple Mac support to businesses on the Sunshine Coast, and can ensure that you receive the support you and your business needs.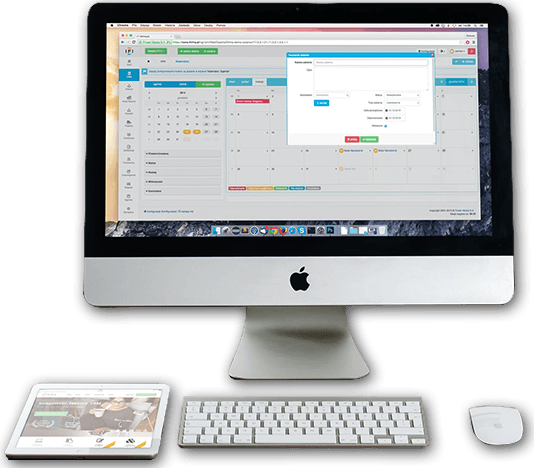 Our Apple Mac Support Sunshine Coast Services:
Whatever your business' needs are, we can help you with affordable Apple Mac support solutions. We can also offer support plans to ensure your business receives the Apple Mac support it needs. 
Our prices are competitive, so please give us a call for a quote! 
Need Apple Mac Support Sunshine Coast? Contact CRT!
Apple Mac Support for Your Sunshine Coast Business
We provide a range of different IT services to take care of all your IT support needs. As an Apple Mac support services and solutions provider, we have in-house tools that allow us to closely monitor your equipment and network environment. These tools allow for network, antivirus, web, backup and security monitoring. Our tools allow us to protect your computers from encryption viruses, hacking and many other security concerns.
Our highly qualified IT Apple Mac support technical team provides seamless IT services and support for professional firms, SMEs and individuals. We also assist small businesses with onsite support. We provide a vast range of services from network solutions to managed services. We offer remote monitoring, providing unlimited remote and telephonic support for a fixed monthly fee.
We are driven by the age-old saying, "Prevention is better than cure". Being proactive rather than reactive, Apple Mac support issues are stopped before they become problems to be fixed. We tailor all of our IT services to each individual client. As your business grows it will become more and more dependent on technology and reliable Apple Mac support.
We know how crucial your IT infrastructure is to your business operations. That's why we offer out clients fast, affordable and convenient Apple Mac support services. We are prompt, respond quickly to any incoming queries, and always aim to get your business back up and running in no time. We have been providing IT, Apple Mac support, and more to small and medium-sized businesses since 2006.
We pride ourselves on our fast response times, affordable service offering and ongoing customer satisfaction. We are the industry experts, and we understand the ins and outs of providing affordable Apple Mac support to businesses – from server and network installations to hardware and software fixes!
Our staff are friendly, highly trained and always available to assist you with your Apple Mac support needs. By choosing CRT, you can enjoy quality service from our highly-trained technicians who are dedicated to providing swift, satisfactory solutions to all of your IT and business IT support needs. We are CRT Network Solutions are always ready and willing to help you!